Merry Christmas!
----- Begin NetScrap(TM) -----

Merry Christmas!


I hope you are happy and healthy this holiday season. This year we went back east to my parents' home for the holidays. Highlights:


Great seats on the flight. Thanks Granny.
Snow. immediately.
Bethelehem was beautiful.
A great (though chilly) day in NYC
Quality cousin time.
A quick trip to weyerbacher.
Happy girls on a fun Christmas morning.
Wintery-mix-gate: a tin found under Jon's pillow. All the chocolate chips gone.
Introducing the concept of 'Anti-Santa' who comes to steal presents from under your tree. That's why Santa will occasionally wrap presents using the same wrapping paper as gifts from family members.
The hot water situation.
This year's Christmas Crusaders production.
The Ham-bandit.
Good (great) news of baby Schulman's safe arrival.
Good (great) news of Malone's progress.
cafe from cosmic.
E's tearful (but happy) nite-nite call from auntie L's.
JM's idea about picking up girls at a bar by making racy cats-cradle shapes.
More to come... I'll add it as we do it .
To all our bay area family and friends, we miss you and kwill see you soon.

----- End NetScrap(TM) ----- Entered on: 12/25/2008
| | |
| --- | --- |
| Send it: | Claim it: |
| Copy and paste this into an email to a friend. We can make it easy for you. Mail it off with the Netscrap(TM) MailTool. | Did you do this? Do you own it? Can you prove it? Netscrap.com's mission is to reunite jokes like this with their creators. Take credit for your fine work. |
We're testing ads. Send feedback if you have opinions about this.
Original music update daily: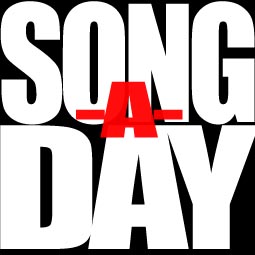 Please visit our sponsor!